Mark Hursh and Thomas Kurian join GMCS to strengthened our departments with more multi-regional and multi-discipline experience.
'We are very pleased to announce that Mark Hursh and Thomas Kurian have joined our team.
Mark Hursh – Director
Thomas Kurian – Associate Director
Mark Hursh is a Director within our planning team and brings vast experience to provide further expert services to our clients. Mark has more than 33 years of experience working in the construction industry with a particular focus on the civil aviation industry, oil & gas, large infrastructure projects, and high rise buildings. Mark is originally from the United States of America and has an engineering degree, a project management degree, and a finance degree from a number of New York universities. Mark has held a number of director positions in the Middle East and Asia over the last 20 years and has project experience in America, Hong Kong, Taiwan, India, Saudi Arabia, Qatar and the Middle East. We are delighted to have Mark join our team. We look forward to him adding his experience and being a strong contribution to our team. To find out more about Mark Hursh please visit his page on our website [Mark Hursh].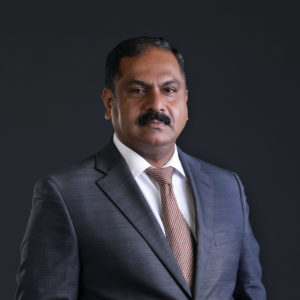 Thomas Kurian joins as an Associate Director within our planning team. Thomas is a mechanical engineer with over 22 years of experience in the construction industry, with a wealth of knowledge in planning and forensic delay analysis. Thomas has experience in engineering and design, procurement, construction, and commissioning in a variety of sectors. He is also experienced in all stages of contracting, from tendering and project management to claims. We look forward to Thomas' leadership working on projects with our clients. Thomas holds a Masters of Law in 'Construction Law and Arbitration' from Robert Gordon University UK and he is a member of the Chartered Institute of Arbitrators. We are delighted to have Thomas' input on our projects. To find out more about Thomas please visit his page [Thomas Kurian].